BG

Welcome
Our Mission
Bulgarian Education Center is established in 2015 as independent non-profit organization to provide classes to children with interests in learning Bulgarian language, culture, traditions, national holidays and history. A great challenge was finding a space to rent for the classes, setting up the organization as a legal entity and obtaining the appropriate insurance, not to forget creating learning plans for all ages depending on their language level.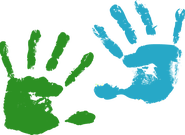 ---
In October 2015 IRS issued a determination letter, recognizing Bulgarian Education Center Co., Inc. as tax-exempt under Internal Revenue Code (IRC) Section 501(c)(3).
The school is officially licensed by the Bulgarian Ministry of Education and Science as of August 2016.
On November 1st, 2016, Bulgarian National Enlighteners' Day, the day when we honor the founders of Bulgarian Education and Culture, Bulgarian School on Nantucket became a member of the Association of Bulgarian Schools Abroad! We were warmly welcomed by the Board of the Association and were very excited to join efforts with them in order to keep preserving the Bulgarian literacy, language, and culture on the island!
---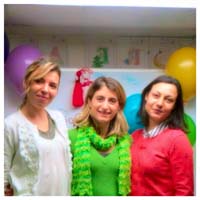 The Bulgarian School on Nantucket became a fact thanks to the whole-hearted trust and unconditional support of our students' parents. Together, we have created a warm, professional and loving learning environment for our children. We are very proud of what we have done and are committed to working towards improvement every day. Our greatest reward is our students' desire and satisfaction of coming to school every Saturday and leaving with a smile.
When there is love, there is a success too! Our reward is our kids' smile, willing to learn and enthusiasm.
---
The ReMain Nantucket Fund helped our island Bulgarian students visit NYC. They visited the United Nations Building, The Bulgarian Consulate General and other significant city landmarks! Thanks for being great island ambassadors!
Bulgarian Dancers and Gymnasts are bringing down the house!
Lots of once in a lifetime opportunities for students!
Since my daughter has started the Bulgarian school and being a student at the Public Schools as well, she has been at a good academic standing in both schools. She reads and writes in English and Bulgarian and proves that a student can be bilingual!
Thank you for the organization, dedication, desire and time you spent, for our and our children's smiles, happiness and memories!
Please feel free to send us your feedback. We will post it here.
Great! You have created lifetime memories for them! I am happy you sent us so many photos and made us part of your journey!
It was an absolute pleasure working with all of you! Simply stated, this event would have been significantly less meaningful were it not for your excellent work. Thank you.
I would like to thank the organization and all teachers for the care our children receive, for picking them up and dropping off for school and dance classes and for the patience to all parents :)!
There is no point if only one or two students attend classes!
Please feel free to send us your feedback. We will post it here.