BG

About Us
We believe that this is a great advantage our children on the island to have the capacity and facility to learn more than one language. Our professional team strives to build up an appropriate environment for our kids, to educate them to switch between two different language systems, growing up as very active and flexible, solving word and math problems easier, develop strong thinking skills and using logic, focusing and remembering, easy learning even other languages. Also, we help them maintain strong ties with their entire family, culture and community.
Principal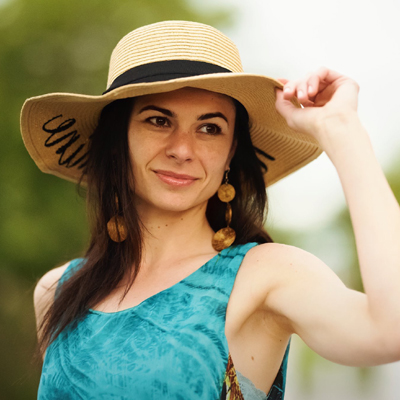 Ralitsa Mitrakieva
Ralitsa Mitrakieva graduated from the University of Veliko Tarnovo 'St. Cyril and St. Methodious', Bulgaria in 2008 with a degree in Early Childhood Education with a minor in English. She came to Nantucket by way of Chicago in 2010. After obtaining her Cosmetology License from the Arlington Academy of Cosmetology, Palatine, IL in 2012, Rali moved permanently to the island. She worked as a hairstylist in a high-end salon when she decided to pursue a degree in Economics. In 2016, she graduated from the University of Massachusetts - Boston with a BA in Economics and is currently working as a paralegal at a local law firm.
Ralitsa strongly believes in education and the endless opportunities it gives us. She enjoys teaching our children Bulgarian language, culture and traditions. She is constantly exchanging experiences and ideas with the rest of the team in order to create a positive and entertaining learning environment for her students. During her free time, Ralitsa enjoys being with her friends, travelling, running, swimming, and practicing yoga. She loves being in the mountains as much as she loves being by the ocean.
Our Teachers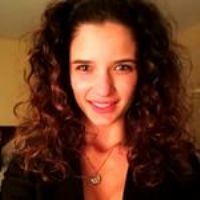 Zhaneta Avramova
Zhaneta Avramova spent many summers on Nantucket and the island is something incredibly special to her. Prior to moving to Nantucket as a year-round resident, Zhaneta was a student in South-West University in Bulgaria. While attending South-West University, Zhaneta gained experience in childhood education, as part of her degree. Being a childhood educator has been a dream for her ever since she was a little kid. Her plan is to finish her education in the United States of America and to open her own child developement daycare center. Her kind and decent personality that is catching your heart helps her connecting with kids a lot easier. Zhaneta is the newest member of the Bulgarian Education Center. She is committed to keep Bulgarian traditions and language and pass it to the next generation. In her free time, she likes to snowboard, travel and explore new places, but she also likes to go back to her home country, Bulgaria.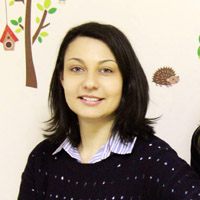 Gergana Neykova
Gergana Neykova is one of the founders of Bulgarian Education Center in Nantucket, MA. She has had the idea for a Bulgarian school and Bulgarian community on the island for years and now is the time when she makes it real. She has finished her education at University of Forestry, Sofia, Bulgaria in Landscape architecture. Since she moved in the USA she has been working with kids at age 1-6 years old and now she would like to share all her experience and love with the kids at Bulgarian Education Center. She is married and has a daughter who is part of the established school. She is a part time working mom and would like to give all her left energy to grow this great idea of keeping Bulgarian language, culture and traditions alive. She is a positive and trust-worthy person who distributes all her love and strength to people who surround her.
Board of Directors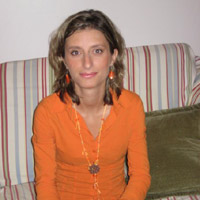 Virginia Kostadinova
Virginia is one of the founders of the organization. She got her graduate degree in Informatics, Economics and Business Administration from University in Sofia, Bulgaria. Since she moved in the US in 2004 she has been working and studying hard. Now she is a Financial Controller and that is how she helps Bulgarian Education Center by maintaining efficient Accounting and record keeping system. She is a dynamic person, multitasks with ease, able to work especially under pressure, very organized and really motivated to handle with same passion duties in Bulgarian School on Nantucket.